Sarah loves cycling around the city taking photographs of all landmark buildings that she feels come alive with the help of the people that feature in them. Her painting of the Foggy Dew pub shows a group of guys who had been up all night and were on the way home when they featured in the shot. The city changes so quickly, places seem to come and go. A pub that was painted a few years ago might not even be there anymore. The Bernard Shaw is one of these pubs. 
Irish Museum of Modern Art
Campanile Trinity College

This is a series of paintings that are all 8" x 10" on block canvas. It's a combination of Dublin pubs and Dublin street scenes in lesser detail.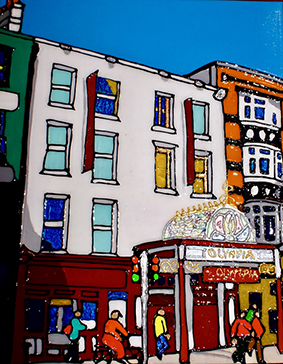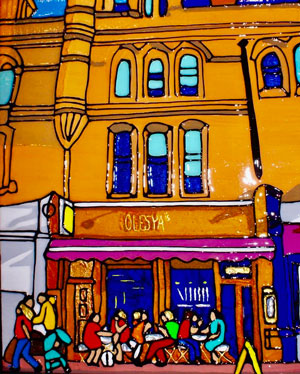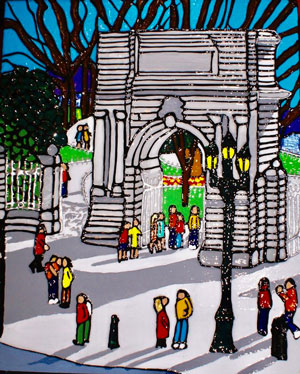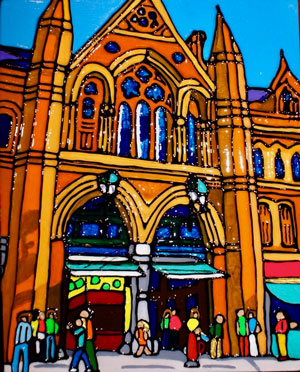 The Dublin pub scene is extremely popular and Sarah has received many commissions to paint the various pubs around the city. She paints a lot of Dublin pubs on request from people who have met their future wife/husband/ best friend in these bars. They are nostalgia pieces that represent moments in time for many people.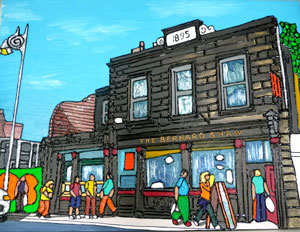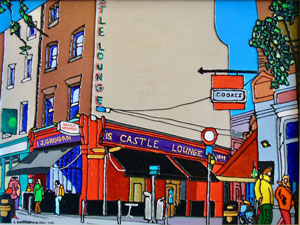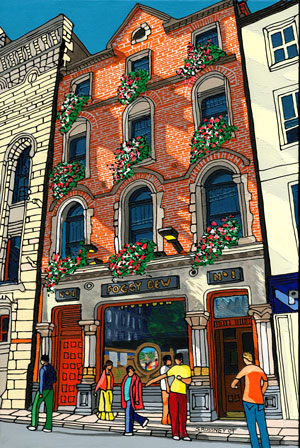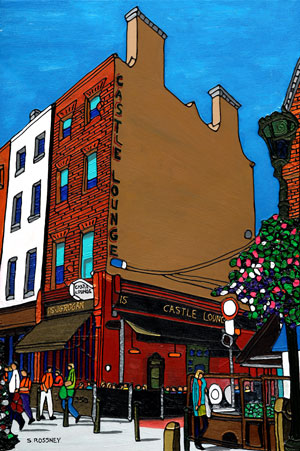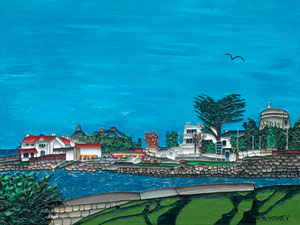 A few years ago, Sarah had the honour of being invited to New York to paint some of the city's most iconic buildings. She was given artistic license to paint the buildings that she thought represented the city the most. She spent a week there taking photographs and talking to people on the street to get both the New Yorkers and tourists' opinions on what the most iconic buildings were. From that she came up with this 12-piece collection that now forms part of a private art collection. All paintings are 60cm x 80cm.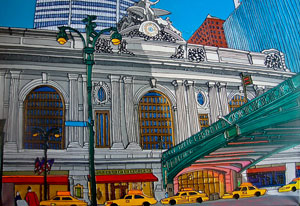 New York Police Department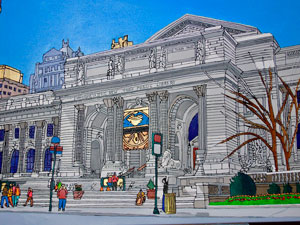 Radio City Music Hall New York
The Chrysler Building New York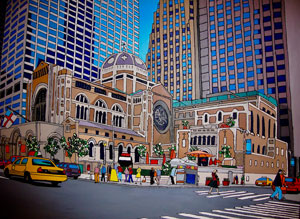 St.Bartholomew's Church New York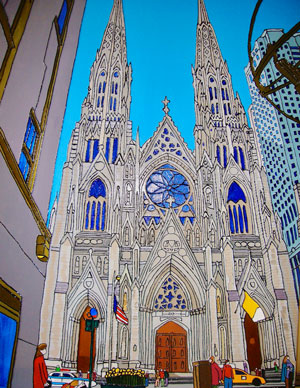 St.Patrick's Cathedral New York
The Apollo Theatre New York
The Rockefeller Centre New York
The Flatiron Building New York
The snapshots series stemmed from the New York commission. They are snapshots of the city on a smaller scale representing everyday life. The bin truck, the yellow cab taking someone to work. New York really is the city that never sleeps. All paintings are on a box canvas and are 8" x 10".
Lexington Avenue Subway Station New York
Hard Rock Cafe Paramount New York
World Trade Center Path Station New York
Yellow Cab St Patrick's Cathedral New York
Yellow Cab Times Square New York
Pershing Square -Cafe New York
Bus Stop Chrysler Building New York
The Apollo Theatre Tour Bus New York